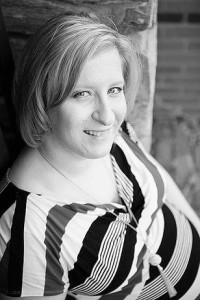 Jessica Chase carefully considered her options prior to aligning herself with a certifying agency. Ultimately, the collective experience and reachback of APPA's international board along with the organization's commitment to respecting client choice swayed her. 
Wishing to ease the transition to motherhood after the birth of her daughter in late 2012, Jessica diligently researched the benefits of placentophagia and had her placenta encapsulated with no regrets! The difference placenta arts made in her physical and emotional well being made her a firm believer in the placenta's healing properties. Even her (initially skeptical) husband could tell – without asking – when she had made her capsules a part of that day's routine.  
Jessica welcomed the intensity of the certification program and appreciated the chance to study under industry pioneers and alongside like minded students. As an APPA Certified Placenta Arts Specialist, she feels confident her services are safe, effective, and reflect current best practices. 
Her business, Tree of Life Birth Services, serves Maryland, Virginia, and DC. She would love to be a part of your birth team!