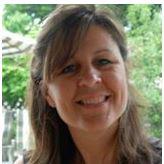 I have been a labor support and postpartum doula since 1998. My first experience was with my niece in 1995. Thanks to her, my sister-in-law, and my own birth experiences, I pursued becoming a doula. Over the years I have been privileged to attend all of my nieces and nephews births as well as good friends and special neighbors.
Since then I have added to my doula profession, placenta preparation specialist, La Leche League Peer Support Breastfeeding Counselor and teaching a unique class; "Bringing Baby Home; A Survival Guide to the First Six Weeks".  My past certifications and training also include  Lamaze Childbirth Education and Hypnobirthing Instructor.
I have extensive training to support families suffering from postpartum depression and sit on the Perinatal Mood Disorder Task Force. I have supported many families during this trying time and having had postpartum depression in my own family, I can relate to how a mom may be feeling.
I believe pregnancy and childbirth is and amazing passage in every mother's life and I strive to make it the best experience possible for her and her family, before during and after the birth.
Deborah Rotunno, CD, CPD, CPAS(APPAC)
(631) 650-7903